Creative Content For Advocacy, Education, and Promotion.
The power of creative media allows us the opportunity to inspire, educate, amplify, and promote important initiatives in our communities and workplaces. VĪV Productions proudly delivers professional content driven by our passion for promoting mental health, wellness, and other important initiatives.
Podcasts & Audio Content
Podcasts are powerful educational and promotional tools being utilized in nearly every industry – from public health and education to social awareness and community engagement. We offer full, professional podcast production, from the project planning to recording, marketing, distribution, and brand growth. The easiest, most effective way to speak directly to any audience – all in one massively accessible format.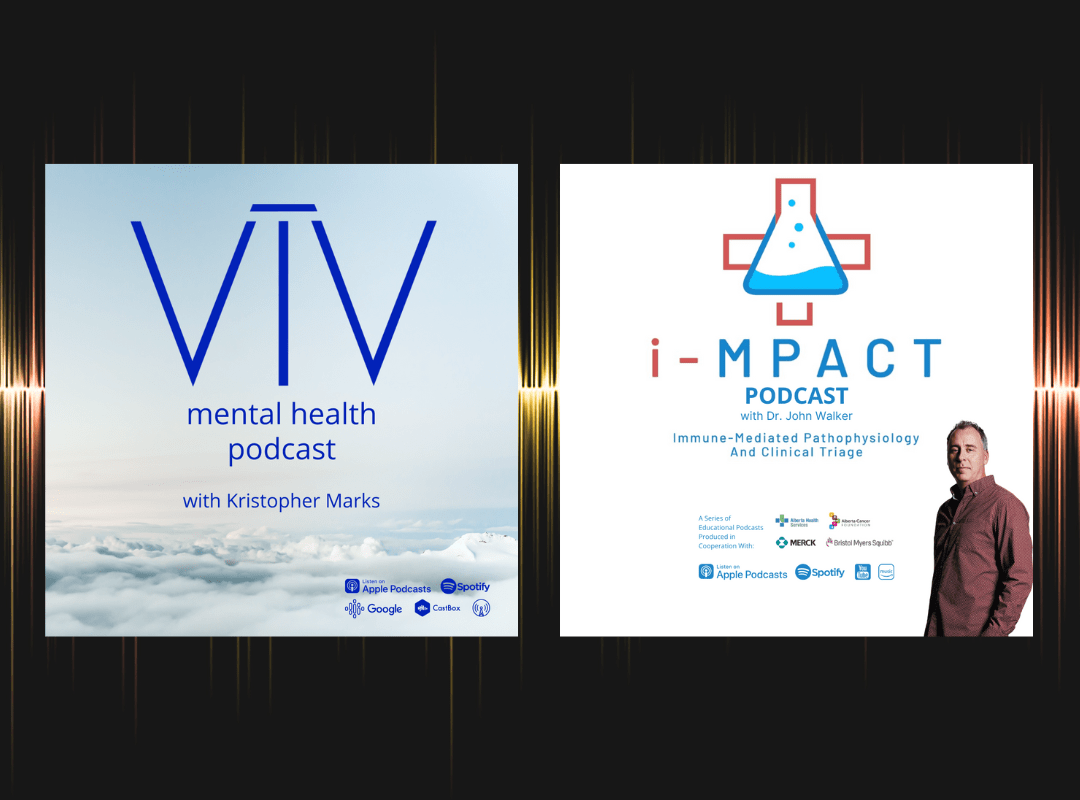 Video Production
The sky's the limit with our array of creative and educational video production services! We create professional educational and resource content, promotion, fundraising, social media, and employee training videos for clients across Canada. VĪV Productions also offers post-production editing for enhanced accessibility, including subtitling and language translation.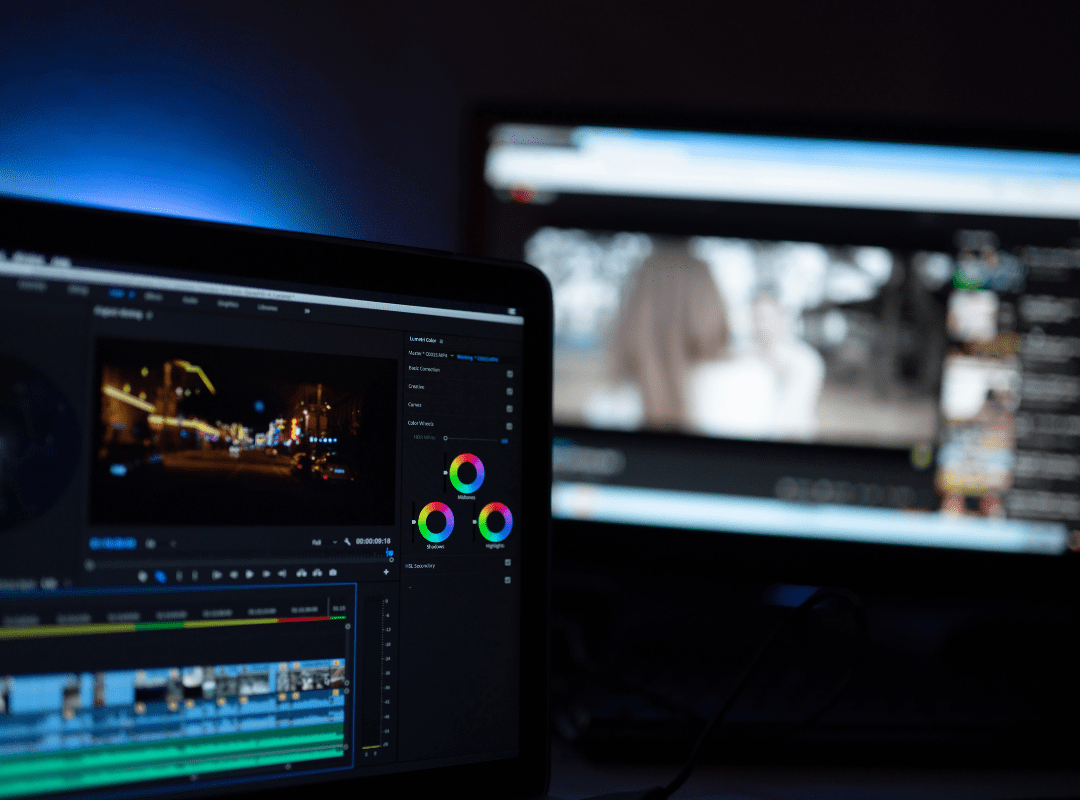 Social Media
Do you want fresh, engaging social media content that looks great and delivers your messaging passionately and creatively? Our social media channels are filled with informative posts, inspiring stories, practical tips, and much more – we'd love to help your organization amplify, promote, and engage your audience with content you can be proud of.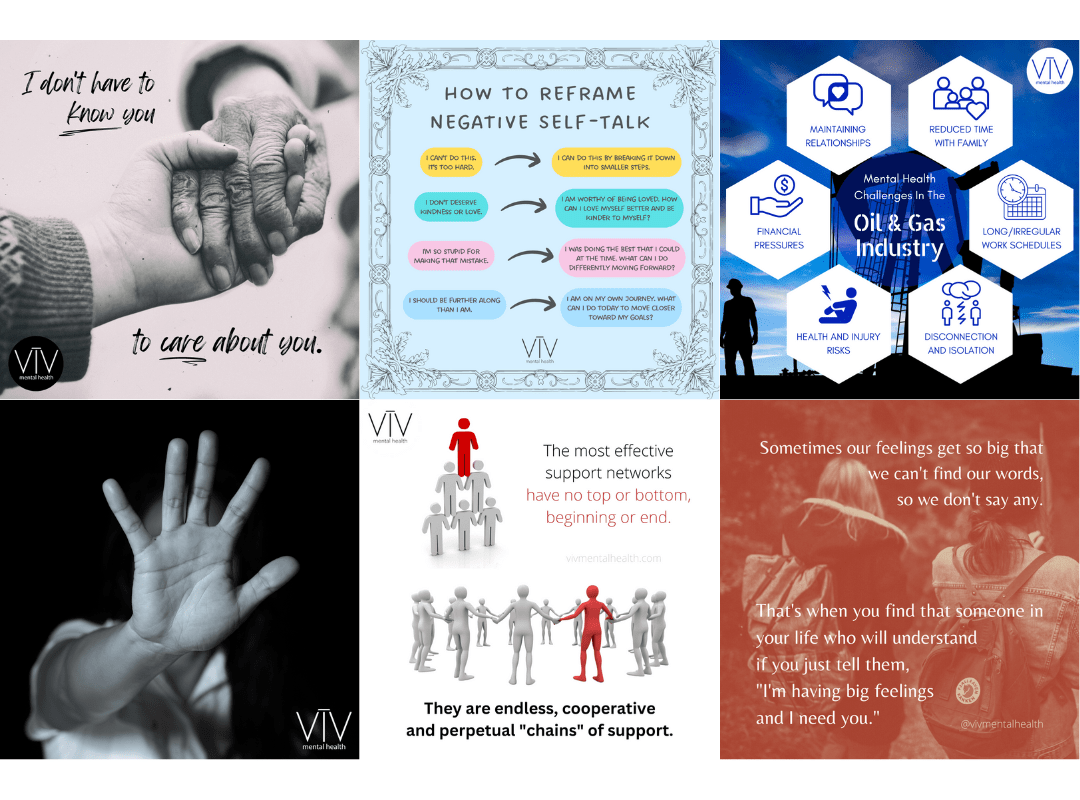 Event Production
Are you hosting a live event? Do you need worry-free, professional sound and event production? From panel discussions and speeches to community events, live music, and comedy, we have the equipment and expertise to enhance the production value of your event – affordably and professionally.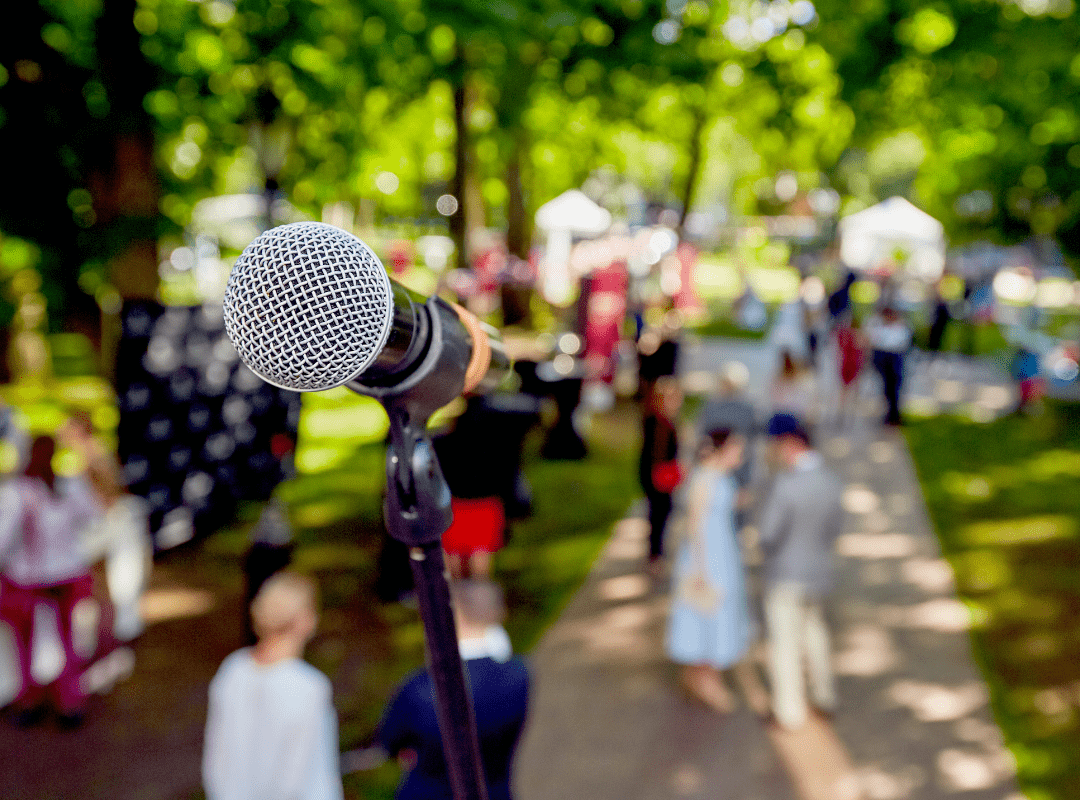 To find out VĪV Productions can amplify YOUR ideas, book a consultation with us HERE and let us answer all of your questions!
Testimonials
"Kris is a compassionate and resourceful man, and his sessions and conversations are always so thoughtful and relevant. His superpower seems to be that he can draw out the best in people, helping others feel comfortable with their own vulnerability and creating a safe space for folks to exist freely without judgement."
Justin Lessard
Mental Health Therapist
"I've been listening to your podcast and I love it. It's so good! Thank you so much for being so vulnerable and sharing your story. It makes it so much easier for people to open up and help remove the stigma behind mental health struggles. Thank you so much!"
Anonymous
Listener
"Kris is a true professional. From the start of his presentation to the end, he had the full attention of my students. A talented speaker with a wealth of knowledge on the subject. I highly recommend!"
Nick Foley
Professor, Loyalist College
"One of the best podcasts I've heard. Amazing job."
J.J. Richard
Listener
"I just wanted to reach out and thank you for speaking to our class today, it really resonated with me. As someone who's struggled with mental health for a long time, hearing you talk about you personal struggles felt so relatable and less lonely. I appreciate your candour."
Mykayla
Graduate student